Toyota 1KZ-TE engine factory workshop and repair manual download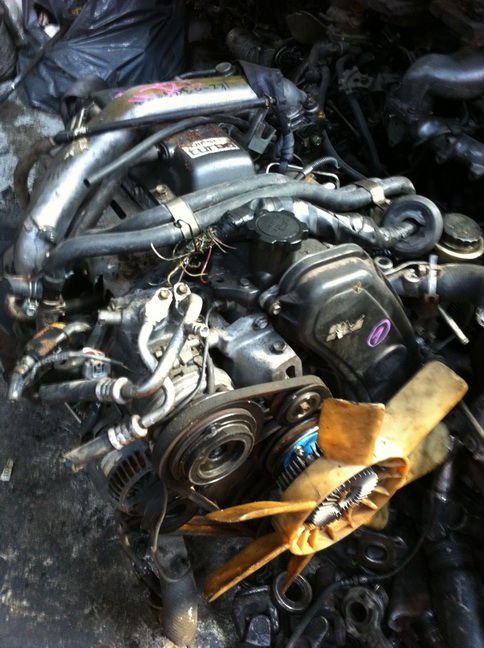 on PDF can be viewed using free PDF reader like adobe , or foxit or nitro . It is compressed as a zip file which you can extract with 7zip

File size 35 Mb Searchable PDF document with bookmarks.

TOYOTA 1KZ-TE Diesel Engine Repair Manual

This manual is the complete repair manual for the 1KZ-TE engine.
456 Pages of detailed Information with Images & Diagrams in PDF format
This is an engine mechanical supplement manual covering the 1KZ-T and 1KZ-TE turbo-diesel engines
Covers 4 Runner and some imported Surf models, also the KZN165 series Toyota Prado, Hilux
The manual covers only the engine including general maintenance and repairs, problem diagnosis, and rebuilding.
(NOTE: It does not cover any of the ancillary systems such as fuel system, transmission, etc.)

Chapters Index:

* General Description
* General Maintenance & Repair
* Drive belts
* Intake and exhaust manifolds
* Turbocharger & intercooler
* Rocker cover & seal
* Timing belt, cover and pulleys
* Crankshaft balancer
* Cylinder head
* Flywheel/Drive plate
* Engine rebuild & repair
* Engine assembly
* Oil pan & Gasket
* Vacuum pump, injector pump gear, timing gears & front oil seal
* Oil pump
* Balance shafts
* Piston & connecting rod assembly
* Con rod bearings
* Piston rings
* Crankshaft
* Main bearings
* Oil cooler
* Cylinder block
* Problem diagnosis
* Specifications
* Torque settings
This is an ENGINE MANUAL only.
You Might Also Like...