Toyota Skid Steer 4SDK3 4SDK4 4SDK5 4SDK6 4SDK8 4SDK10 factory workshop and repair manual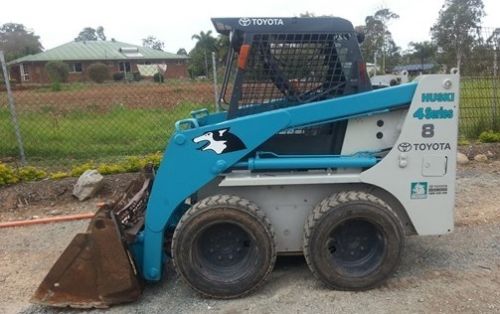 Toyota Skid Steer 4SDK3 4SDK4 4SDK5 4SDK6 4SDK8 4SDK10 factory workshop and repair manual
on PDF can be viewed using free PDF reader like adobe , or foxit or nitro .
File size is 7 Mb searchable PDF.
General
Engine (only covers engine removal and adjustment not engine repair)
HST
Reduction Gear
Steering
Axle
Brake
Body
Steering
Body
Lift Arm and Bucket Bracket
Cylinders
Oil Pump
Oil control valve
Hydraulic systems
Appendix
Wiring diagram
Toyota Skid Steer 4SDK3 4SDK4 4SDK5 4SDK6 4SDK8 4SDK10 factory workshop and repair manual
You Might Also Like...
Software: ClickCartPro, Copyright 1999-2021 Kryptronic, Inc. Exec Time: 0.105346 Seconds Memory Usage: 2.083611 Megabytes